Family Reunion and Church Retreat Ranch
Lodge, Cabins, Camping, Fishing, Boating, Hiking, Sports & Wildlife
An Experience not a Destination!
Lodge and Cabins for Family and Church... Lake Godstone is an 188-acre wildlife, nature, and sports retreat facility located between Jacksboro, Texas, and Possum Kingdom Lake. We specialize in serving families, churches, businesses, and group gatherings. We offer short term rentals of our 35-person lodge, several secluded campgrounds, group campgrounds, cabins, housing, hike & biking trails, wildlife viewing and outdoor sports fields. Lake Godstone has five partially covered docks with swim ladders, boat moorings and seating and the fishing experience is pretty darn good. See our detailed Lake Godstone Ranch Site Plan.
We offer short term rentals of two large group campgrounds, a 35 person Lodge and Cabins for Family, Church and friends.  Our Group Campgrounds hold  up to 10 tents/small RV's at each campground. In addition, we have six large secluded tent sites on the trail above the crappie pond, a new comfort station with toilets and showers, and an RV site complete with a 16-foot RV. All sites are provided with water and 20/30 amp power (one with 50 amp service). There is also a shelter at each of the large group campgrounds (one with tree house). The wildlife and vegetation viewing opportunities are endless, with ten miles of hiking and biking trails.... and the fishing from one of our five  covered docks is great!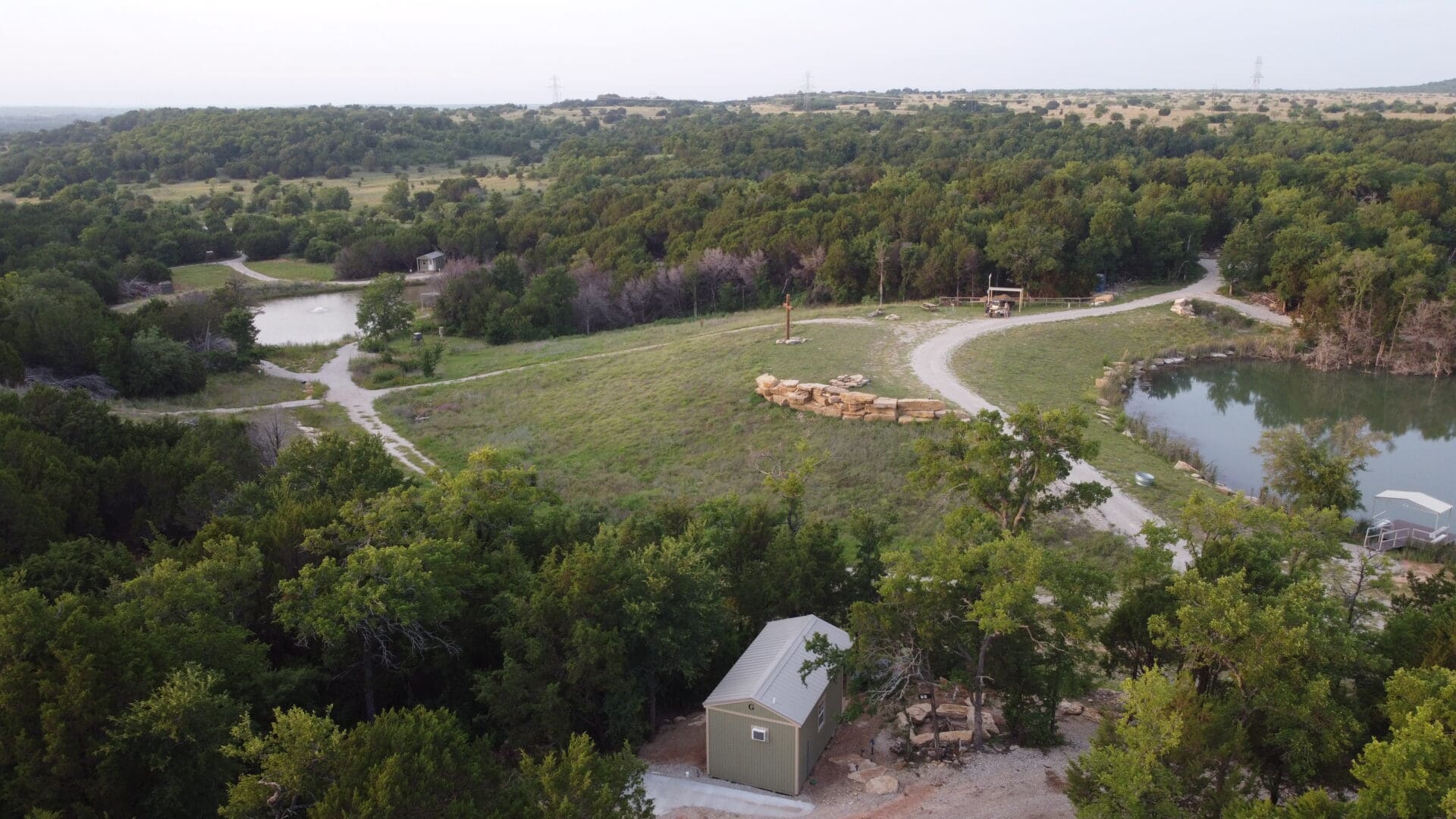 See what's going on around the ranch. From fauna to flora - we've got plenty of interesting life here!